Frog's Features 2 Mark VII AquaJet XT Car Wash Machines.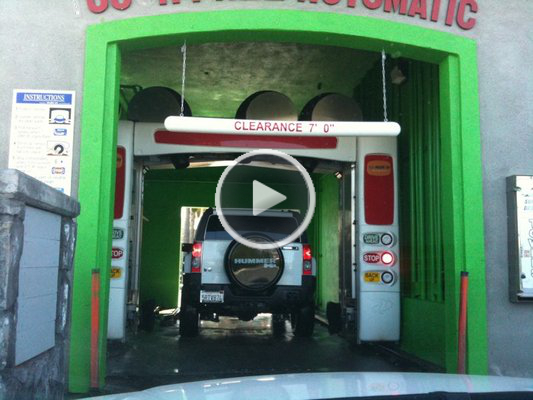 Mark VII pioneered the touchless, gantry-style touchless car wash.   Their high-pressure turbo technology provides unparalleled cleaning power while minimizing the amount of water and electricity consumed.
Mark VII machines set the standard for efficient use of water. AquaJet XT is no exception, using as little as 24 gallons of water on a basic wash and enabling owners to participate in the International Carwash Association's WaterSavers™ program.
Presoak nozzles are mounted on the top boom and lower completely in the front and back of the vehicle for enhanced coverage.
Automatics take cash, quarters, and credit cards.
Frog's offer three different packages to choose from:
Super Frogger Wash
Everything from the frog wash PLUS:
2 passes Turtle Wax Frictionless Pre-Soak
Laser Guided Hub Scrub Wheel Wash
Turtle Wax Fire
Turtle Wax Ice Instant Shine
Frogger Wash
Everything from the frog wash PLUS:
Turtle Wax Triple Foam Conditioner
Undercarriage Blaster
Turtle Wax Ice Instant Shine
Frog Wash
2 Pass Turtle wax Frictionless Pre-Soak
High Pressure Touch Free Wash
Blazin' Glaze Clear Coat Protectant
Reverse Osmosis Treated Spot-Free Rinse
Power Dry