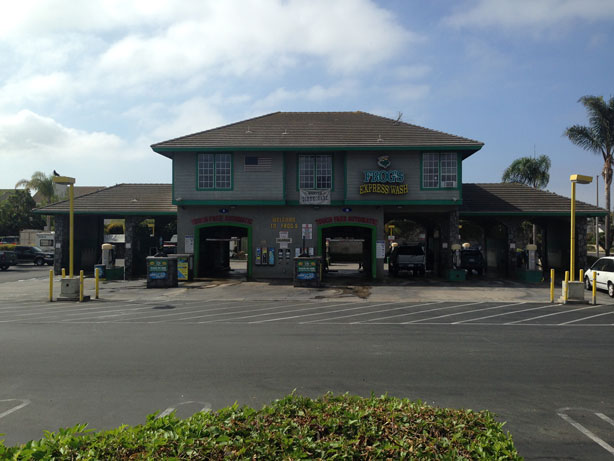 What is a Touchless Car Wash?
Touchless car washing means that no menacing carpet strips, curtains, dangling cloth, brushes and measuring wands are used or touch your vehicle during the washing process. Rollers don't drag over your roof or hood, eliminating the possibility of scratches and damage to your cars' finish. There are no side brushes to bend or damage mirrors. The driers also are not on rollers that climb your car, which could damage your paint or hood ornaments on your car.
Touchless car washes can be safer for your car than washing your car yourself. Washing your car in direct sunlight can burn spots in the cars paint. Using the wrong types of detergent can remove protective wax and leave chalky residue on the cars' finish. There are several common mistakes one can make while hand washing their car at home.

See our wash in action!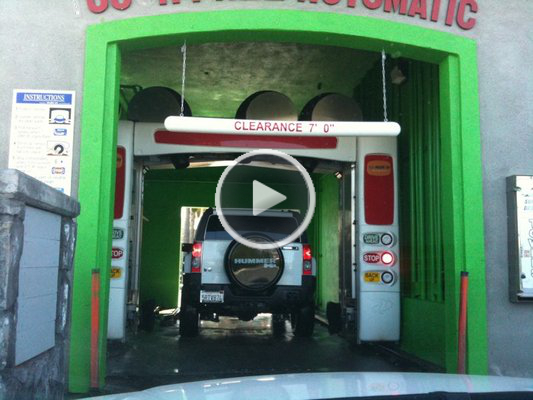 Happy Customers
"This place is quick and works really well for a self serve car wash. You can choose between the automatic wash, or the hand spray wash. The machines for the extras like towels, and interior cleaners, etc. all work, and are always stocked. And, I just was given a free wash today. Gotta love that."
"This is by far the best $10 car wash I have ever gotten. No need to worry about grimy brushes whacking the side of your car and scuffing up your paint. This thing uses high pressure sprayers and does one hell of a job. They even have little spinning brushes that gently clean your wheels. No need to tip afterwards because there are no humans involved. In terms of bang for your buck, this wash is light years ahead of drive through and cheap hand car washes."
"Great place for an auto wash….I've been using Frogs for about 4 years. Normally I go to a regular carwash…but that always takes 30-45 minutes…if you're innna hurry…the $10 deluxe wash has you outta there in about 10 minutes max. Your cars clean and dry and you're back on the road. Hard to beat."